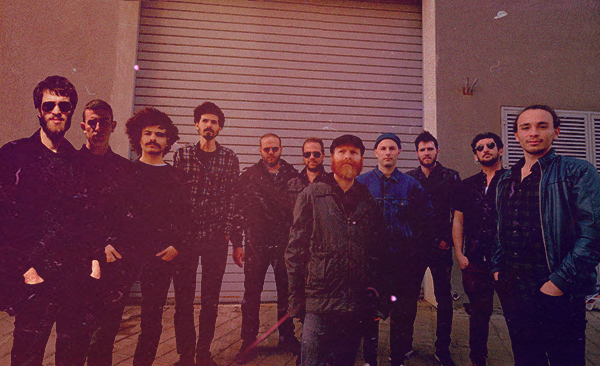 The Hoodna Orchestra is an 11-piece orchestra established in 2012 in South Tel Aviv by a group of young up-and-coming musicians who quickly became a central force in the Tel Aviv groove and afrofunk scene.

Following the band's debut album, as well as many collaborations with a wide range of musicians and artists (Esther Rada, Kutiman, Karolina, Abate Berihun, Gili Yalo, to name a few), the Orchestra has developed a unique and exciting musical style and sound that captured the hearts and minds of audiences, DJs, and vinyl collectors around the world.

The orchestra's upcoming release "Alem-Alem" will feature new arrangements to the songs of Tilahun Gessesse and Mahmud Ahmed, two of Ethiopia's most prominent singers, as well as a number of original compositions.


Band Members
Bar Ashkenazi - Trumpet
Eylon Tushiner - Tenor Saxophone, Flute
Elad Gellert - Baritone Saxophone
Yaron Ozana - Trombone
Ilan Smilan - Electric Guitar
Eitan Drabkin - Keyboards
Nadav Bracha - Bass
Matan Assayag - Drums
Rani Birenbaum - Percussion
Shahar Ber - Percussion
Raz Eytan - Percussion
Arik Finkelberg - Sound Engineer

Music Videos