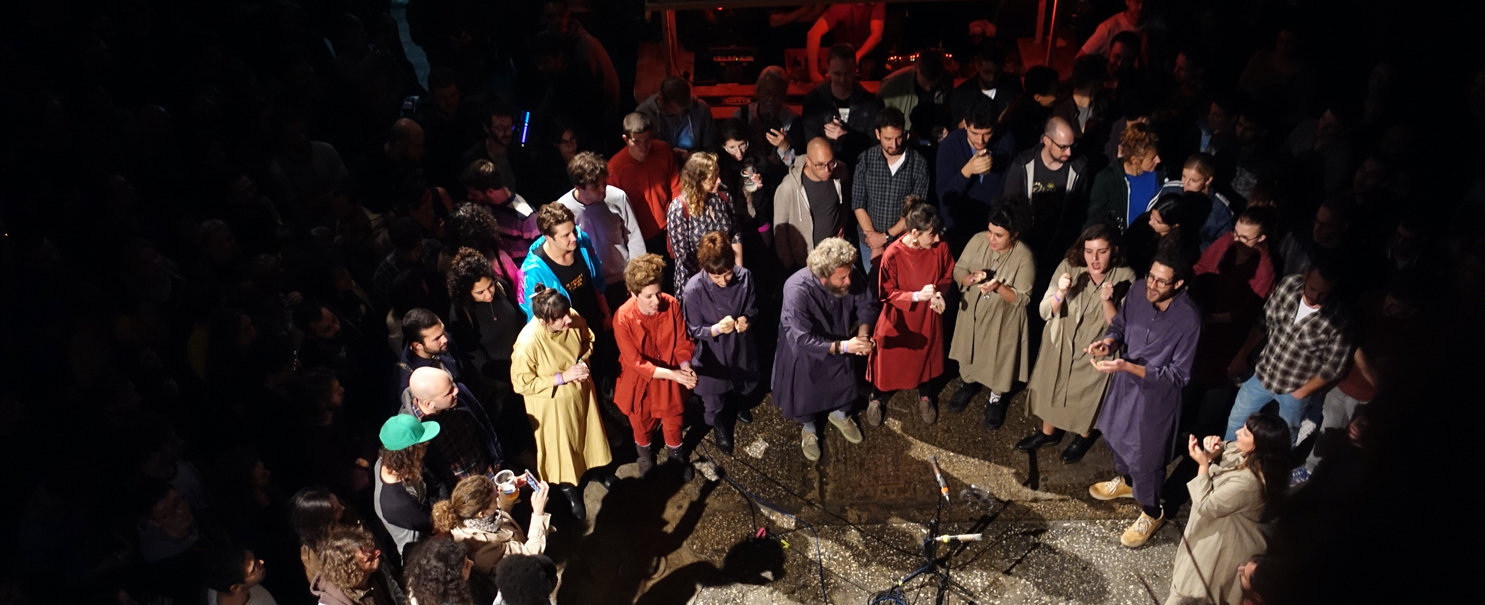 The Great Gehenna Choir was founded in Jerusalem in 2015 by the "Ma'amuta" Art and Research Center with musician Noam Enbar. The choir is a collaborative collective of musicians, combining traditional & contemporary performative rituals with original music.

Choir members come from varied backgrounds - some are classical singers, others are composers, singer-creators, or interdisciplinary artists. The choir's performative events are loosely constructed as open gatherings with songs on the boundaries between the religious, ritualistic, and the surrealistic. Each performance is site-specific: since 2015 the choir has performed in museums, theatres, outdoor markets, in nature, and they are always looking for unique and exciting new venues.

Among other festivals and venues, the choir has performed at: The Israel Festival (2019), 'Sacred Music' Festival Jerusalem (2017, 2018, 2019), the Tel Aviv Museum of Art (2017), the Jerusalem Jazz festival, and more.


Band Members
Noam Ahdut / Avner M Amit / Laila Mazal Yenishen/ Ruth Danon / Ella Daniel / Anat Handelsman / Gidon Levi / Tamir Friedrich / Dor Magen /Tamara Nishri / Sapir Rosenblatt / Elana Snitman / Natan Skop / Netta Spiegel / Noam Enbar / Ido Akov / Amit Fishbein / Faye Shapiro / Michal Tamari.

Music Videos