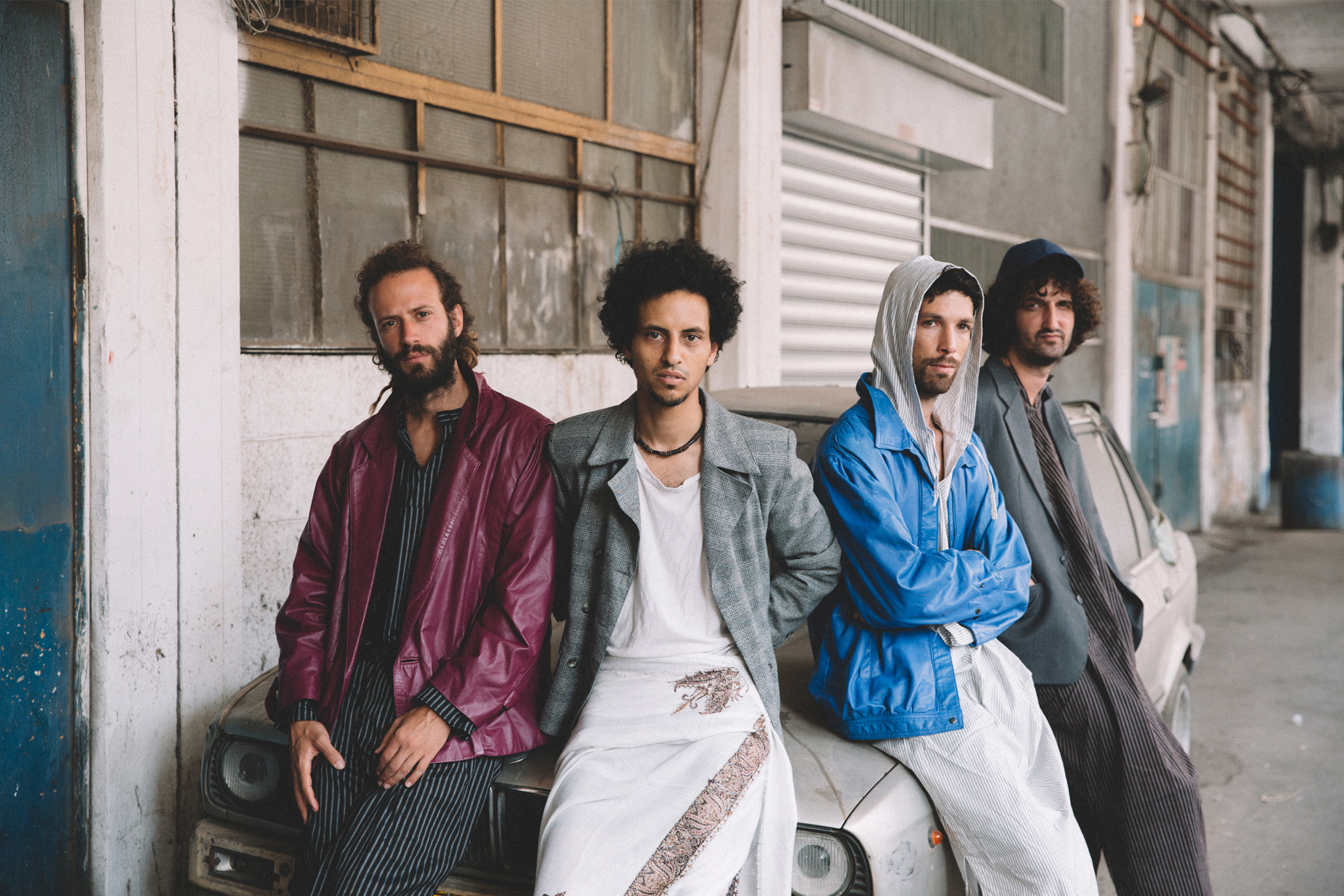 It creaks and rattles, the screws are loose, but it holds together and moves magnificently. It's the sound of El Khat - an international deconstruction squad from Tel Aviv led by Eyal El Wahab, a son of the Yemeni Jewish diaspora on a mission to recover his roots.

El Wahab found his epiphanous mojo in a collection of Yemeni Folk and Pop records of the 60's, sparking a bout of instrument building from bits of wood, saucepans, wire and rope. Soon afterwards came the formation of El Khat along with three friends from Polish, Iraqi and Moroccan backgrounds - adding trumpet, guitar, disco-keyboards and hybrid jazz/junk percussion to El Wahab's heartfelt vocals and slippery inventions on his homemade bass.

As smoothly stimulating as the eponymous plant, El Khat mix trash and tradition into a timely urban reclamation of a disenfranchised culture.


Music Videos